First Tuesday Tips
Tip 5: Hatches Can Be Easy to Miss
(This is Tip 257 in Skip's book, 365 Fly Fishing Tips for Trout, Bass, and Panfish)
This First Tuesday Tips: Tip 5 applies to Trout in Streams, Trout in Lakes, Largemouth Bass in Lakes, Smallmouth Bass in Streams, Smallmouth Bass in Lakes, Panfish in Lakes.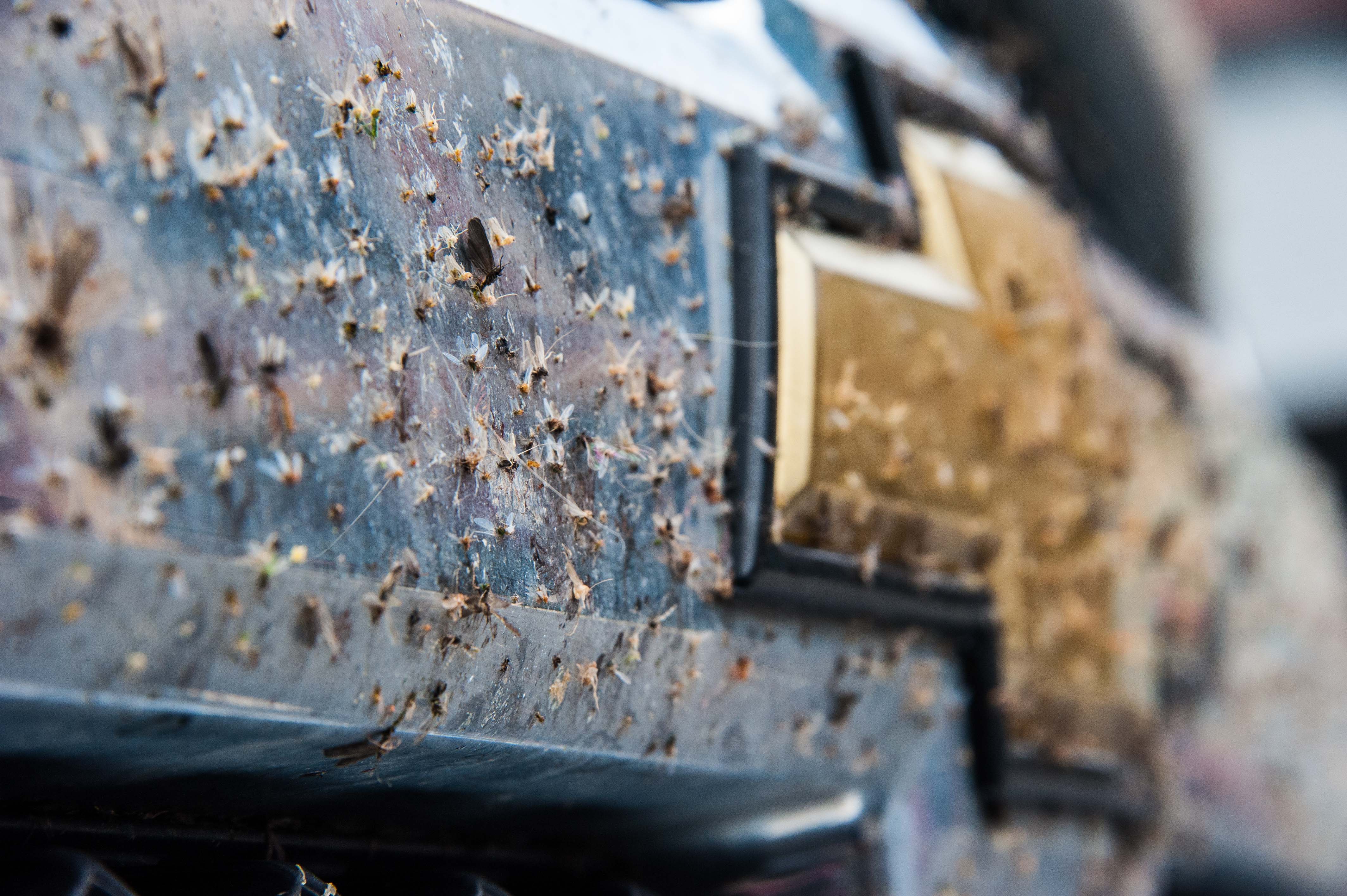 A heavy hatch is a marvel—the bugs everywhere, on your glasses, in your ears, bumping your face, swarming and flying all around you (and flattening against your truck as you drive alongside the river). But not all hatches are heavy.
(photo ©Carol Ann Morris)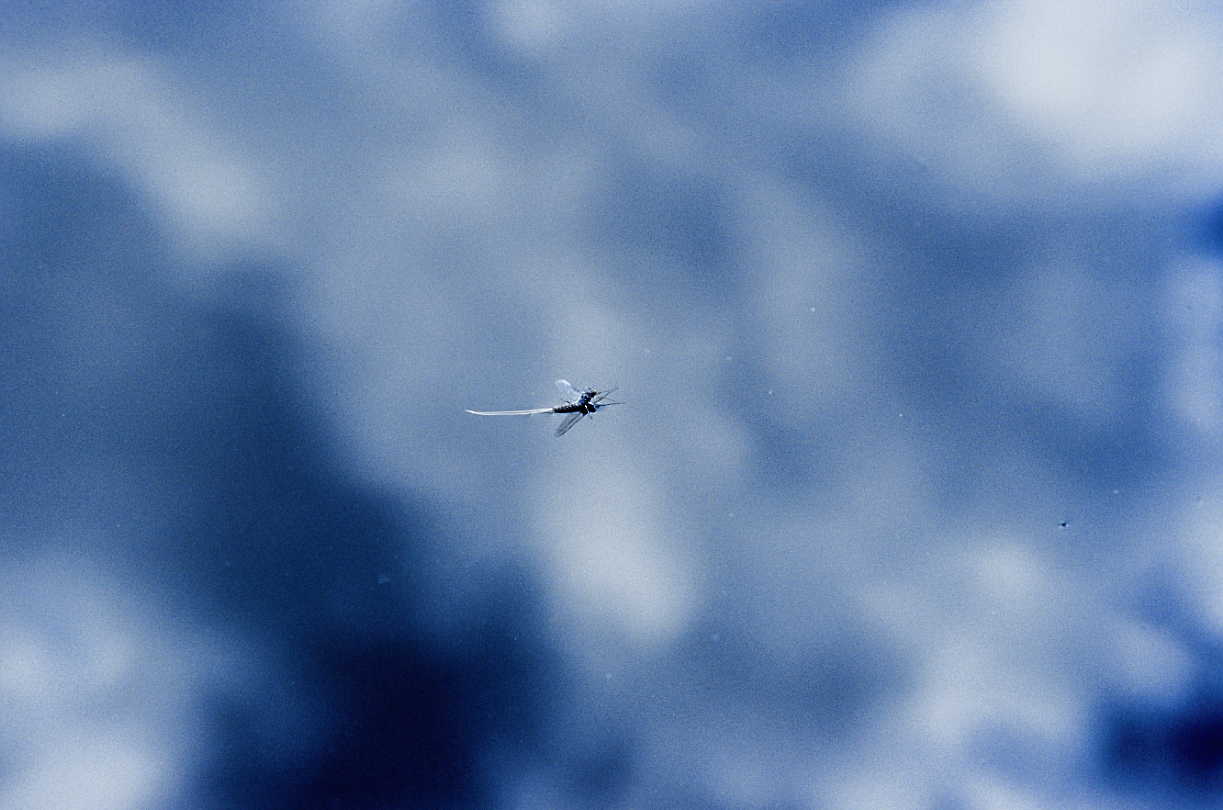 A lonely mayfly on the still surface of a trout lake, not another for 10 feet. A sparse hatch, but if the insects are fair-sized (as this one is), the trout will probably notice them. You'd be wise to do the same.
(photo ©Carol Ann Morris)
Hatches of midges and mayflies, flying ants and mayfly spinners dropping onto the water—such events can, often do, go on all around our waders or boats without us noticing. The fish, however, (perhaps either of the basses or some panfish or other, but most likely trout) will notice. It's their job to notice, they were designed to notice, in order to survive they must notice, and they're good at noticing insect activity or anything going on with anything that might involve food.
So, we need to notice too.
Observation, in all its forms, is invaluable to the fly fisher, and this particular form is as important as any. Look near, at the water and along the shoreline, and far up in the air to see what's flying and what's dropping. Scan the water's surface for any sign of insects on it. Lower your eyes to within inches of the water to see if nearly invisible creatures lie tiny or low or both tiny and low atop it, and look down into the water in case a damselfly nymph is snaking along inches below.
I've often pointed out a quiet hatch or some other fish-feed event to new fly fishers who hadn't noticed it, and then watched these anglers' fishing fire up once they changed flies and tactics to imitate the feed. How many hatches have gone on right under my rod that I, personally, have failed to notice? Probably an embarrassing number.