The Latest News from the Bench
Welcome to The Latest News from the Bench!
A new book, podcast, article, talk, fly, or any fly-fishing- or fly-tying-related topic we dive into, will be posted here.
If you'd like to follow along with new updates to our website, the easiest way to do it is to download a free, open-sourced RSS feed reader to your computer. This will allow you to add the web addresses of any website (or website page) you want to follow, and as new information from those websites is added, it will be summarized on your computer in that RSS feed reader.
For a list of free RSS feed readers, check out this page:
Top 10 Free Open-Source RSS Feed Readers for Macs, Windows, and Linux
This website says these RSS feed readers are for Macs, but they tell you in the descriptions if that particular RSS reader includes Windows and Linux. We have no afflication with any of the apps listed here, we just found these websites helpful and wanted to pass along the information to you.
We're using the RSS app called Raven. It's for Mac, Windows, and Linux, and it's easy to style and add the websites addresses you want to follow. You can find it here:
Raven Reader, an Open-Source RSS Feed Reader
To subscribe to our website, copy and paste the web address at the top of this page to your Raven Reader or other RSS feed reader (or click on the Follow or My Yahoo button in the brown box in the left column on this page), and get automatic updates as new information and products are added to our pages.
Still stumped about RSS feed readers? You can get more information about how they work by clicking on the question mark ("?") in the brown RSS box on the left side of this page.
Thanks so much for following us, and
we hope to see you out on the water soon!
Third Thursday Flies 4. Mikulak Sedge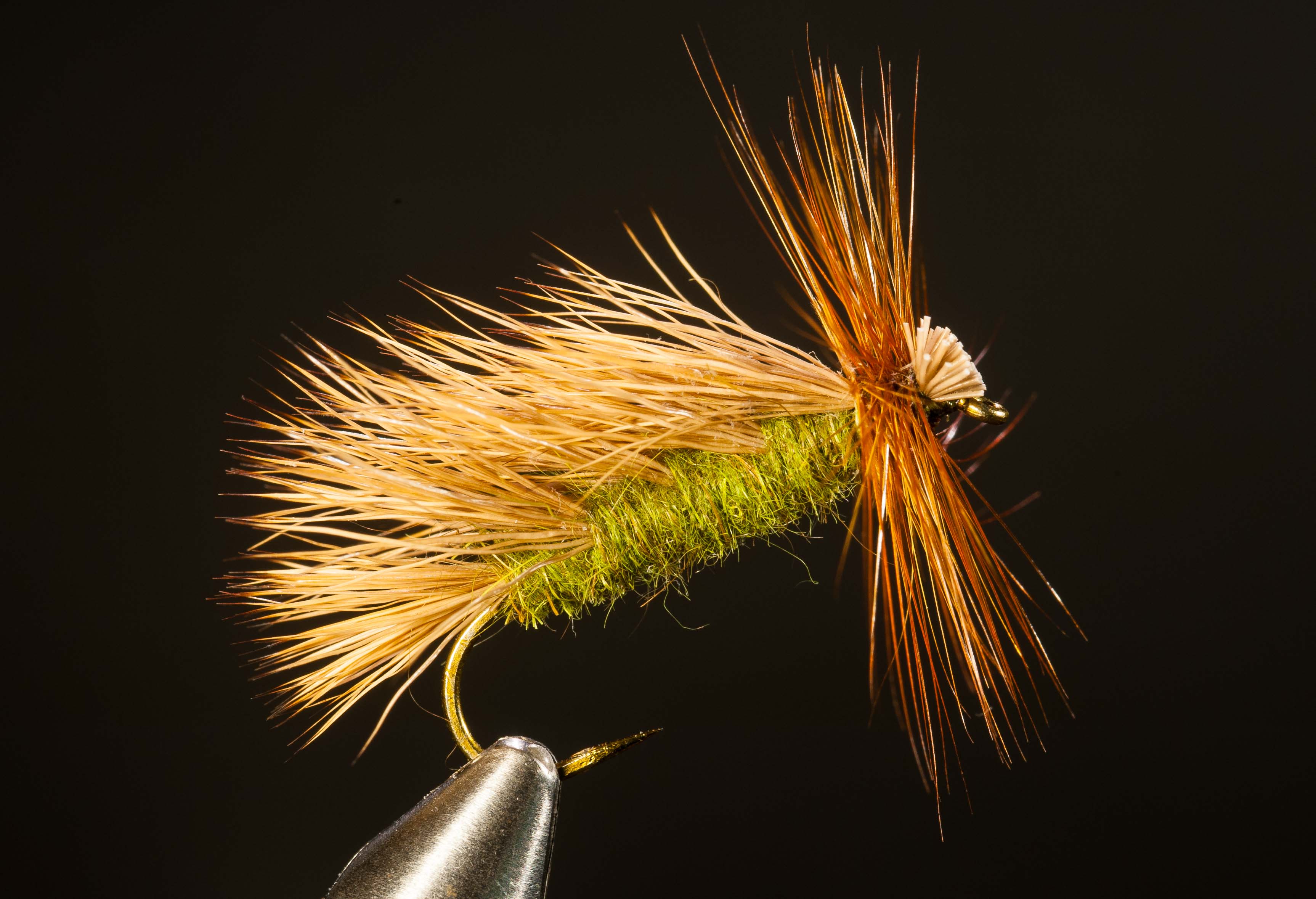 Third Thursday Flies 4 Mikulak Sedge. For starters, 'sedge' is a British term for 'caddis'. The Mikulak Sedge is a fly from British Columbia, so. . . see? BCers are fine with both words, sedge and caddis, and judging from the stubborn popularity up there of the Mikulak Sedge, a caddis-imitating dry fly, they're big fans of the bug they name.