Skip Morris Bass Flies
Skip Morris bass flies...


Although Skip has developed several deadly flies for largemouth and smallmouth bass and for the panfishes, the Solitude Fly Company's picked up only this one so far—but they sure picked the right one.
Skip's Predator gets a heavy workout from countless fly fishers all over North America every year. It's been a wildly popular fly pattern for well over a decade.
The Predator
The following fly is Skip's original design
and is tied by the Solitude Fly Company.
Skip Morris's Predator is trusted by bluegill and largemouth-bass fanatics across North America. However, it's also a killer fly for smallmouth bass and even for trout in lakes. Most anglers fish the Predator on top of the water, which is a deadly approach for bluegills (and yellow perch and crappies—for lots of panfishes) and largemouths in lakes, and for smallmouth bass in both lakes and streams.
Fished down on a sinking line, however, this versatile fly is just as effective in lakes, ponds, and reservoirs for bluegills and other panfishes, both basses, and for trout—the line finds the bottom while the Predator rises just above the bottom to avoid snags but hook fish.
In size 10, the Predator is really a fly for bluegills and their panfish cousins on top or deep on a sinking line, and for trout in lakes. In size 6, it's small enough to hook a big bluegill but large enough to interest a sizeable largemouth or smallmouth bass.
Predator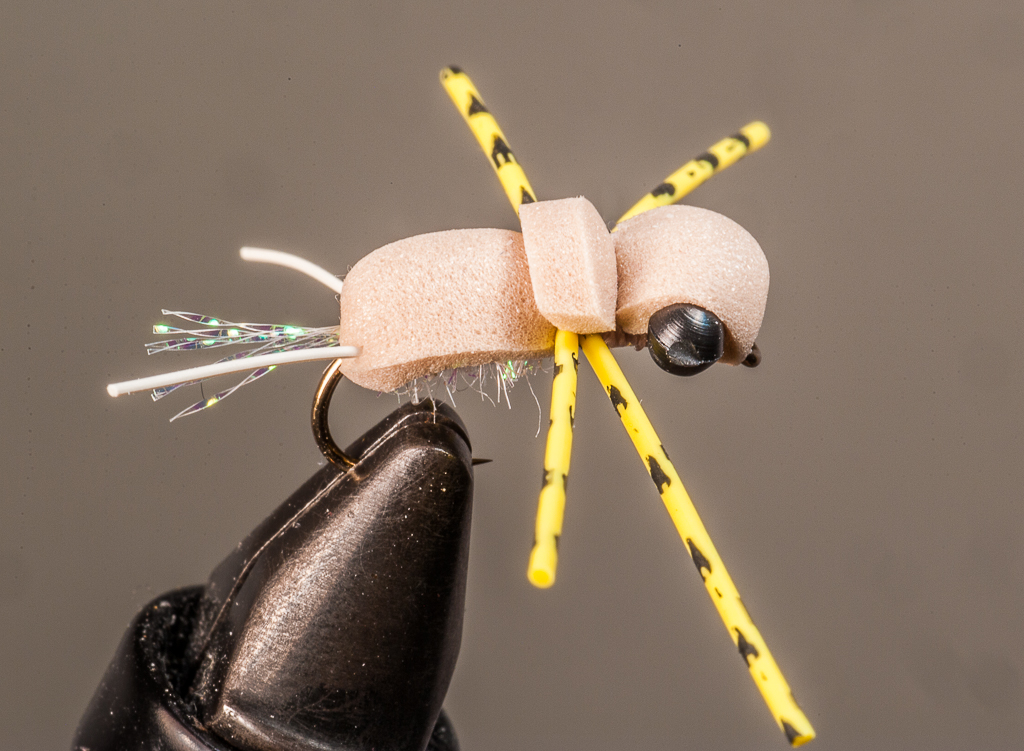 The Predator
A popular design in the Skip Morris bass flies arsenal, the Predator is an attractor fly, which bass and panfish (and trout in lakes) love to bite.
Available in size: 6, 10
Skip Morris Bass Flies Are Now Available On-Line from
Feather-Craft Fly Fishing

and

The Fly Shop
Feather-Craft Fly Fishing and The Fly Shop's on-line stores now features Skip's flies. Feather-Craft and The Fly Shop are big, well-established, reputable mail-order houses.
They are ready to take orders, so we've added a link to this page (and to the individual fly descriptions themselves) so that you can go straight to their sites and order Skip's flies directly.
Here's the direct link to the stores so you can buy Skip's flies:
BUY NOW: Get Skip Morris flies from Feather-Craft...
Get Skip Morris Flies from The Fly Shop

(look under Solitude Fly Company; fly names start with Skip)...