First Tuesday Tips
Tip 9: Carry a Foundation Set of Flies to Trout Lakes
(This is Tip 208 in Skip's book 365 Fly-Fishing Tips for Trout, Bass, and Panfish)
This First Tuesday Tip Applies to Trout in Lakes
Author's note: Yes, three of the following nine flies are my own designs (Sparkle Furry Dragon, Morris Boatman, Morris Emerger) which, I get, could seem self serving. But I felt I had no choice—each is exactly the fly I fish when a fly of its type is called for. (And, yes, full disclaimer: I make a small royalty when one of these flies is sold. But my only goal here was to offer you what I felt were the best flies—the ones I trust absolutely—in each category.)
As on trout streams, you can cover most situations on trout lakes with only a small number of fly patterns.
Gathering up a sound group of flies for trout lakes, flies that cover all the important bases and work together as a team, is a daunting task even to the seasoned fly fisher who takes up the lake habit. Overwhelming for the beginning fly fisher. My purpose here is to de-daunt and underwhelm that task.
So here are nine trout-lake flies that will normally cover whatever's going on. They're all popular flies you can find online and in fly shops. But if your fly source lacks one or more of them, just ask for a sound substitute. You'll need at least two, preferably three, of each fly in each size. Carrying only one of a fly pattern is to tempt disaster . . .
Again relevant, my rule I so love to state: How you fish a fly is at least as important as which fly you fish. So, fish these nine flies well and they'll normally produce on trout lakes.
NYMPHS
1. Chan's Chironomid Pupa
• Sizes 14, 12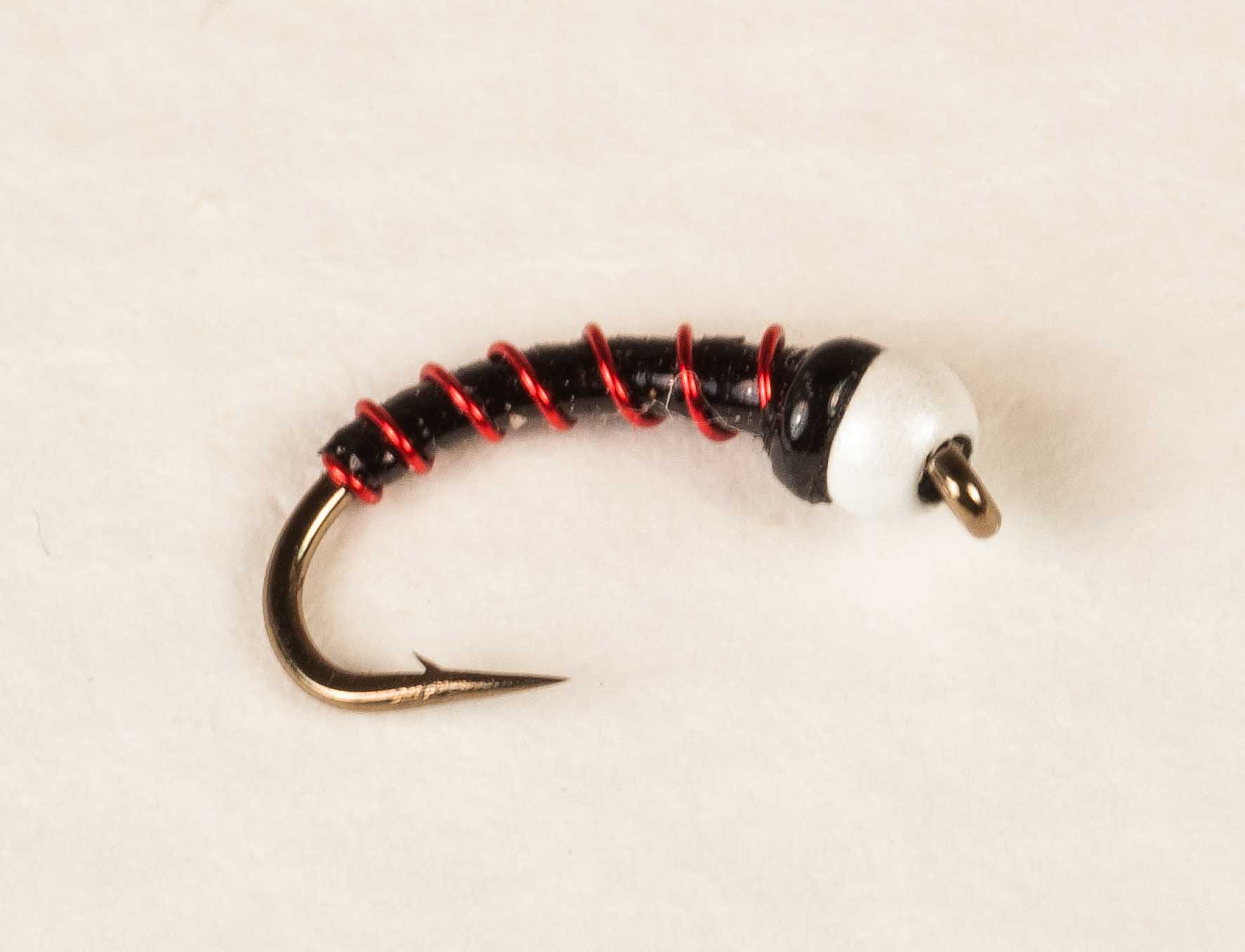 Chan's Chironomid Pupa
(photo ©Carol Ann Morris)
2. Gold Ribbed Hare's Ear
• Size 14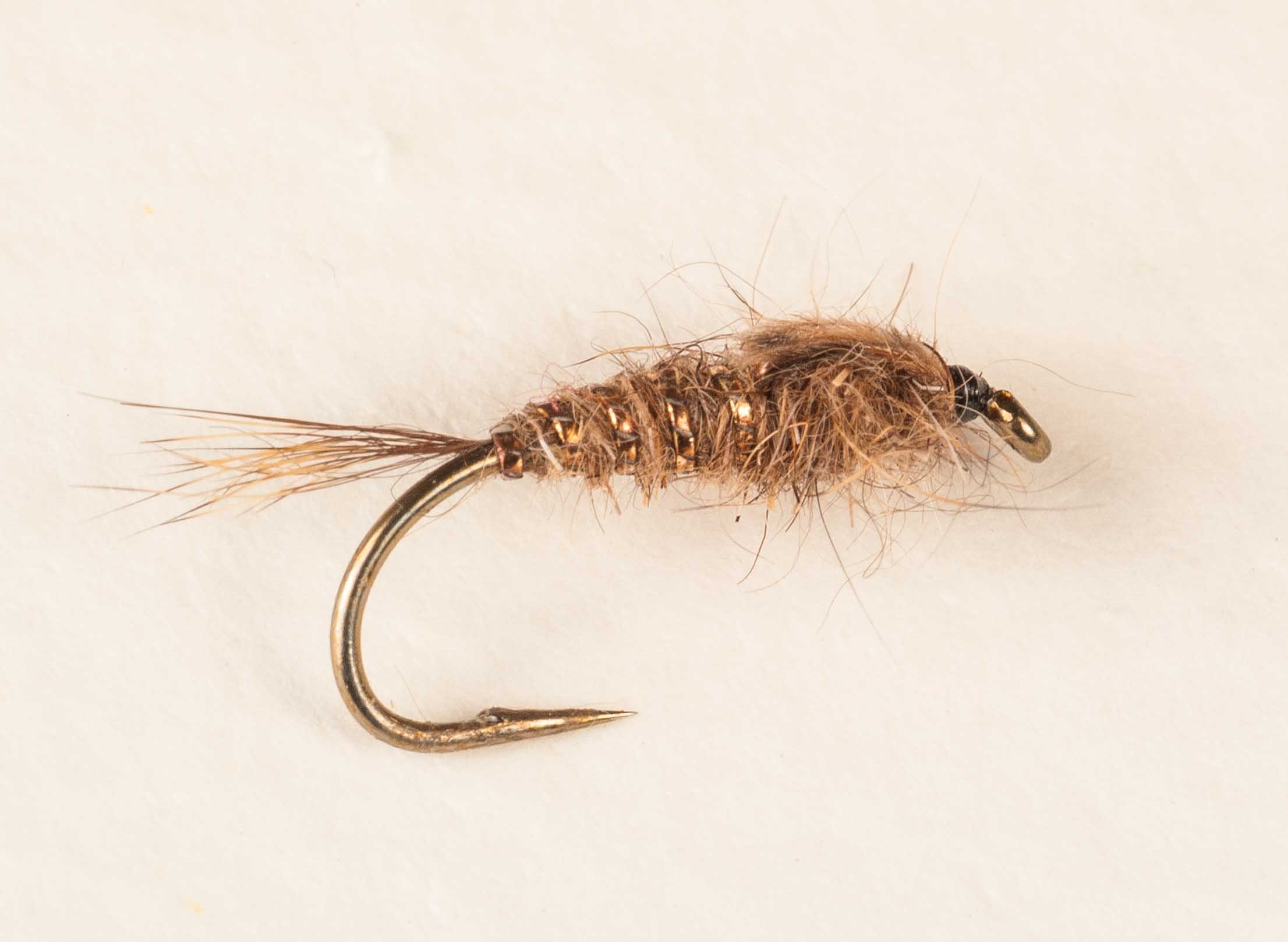 Gold Ribbed Hare's Ear
(photo ©Carol Ann Morris)
3. Damselfly Nymph
(Whatever green or olive damselfly nymph is currently popular. None seem to stick around long)
• Size 10 (If the fly's abdomen, not its tail, extends off the hook, get size 12)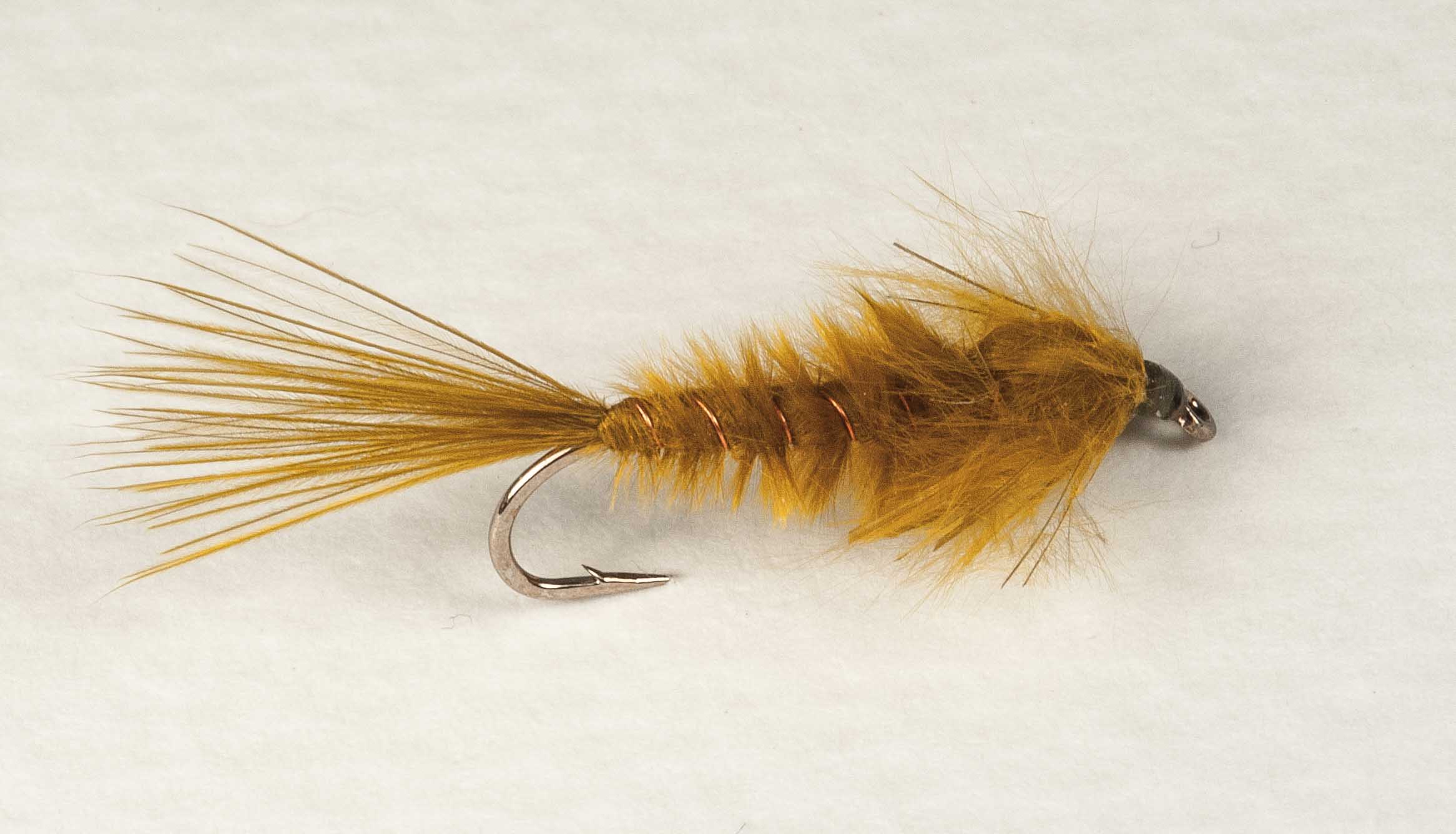 Damselfly Nymph
(photo ©Carol Ann Morris)
4. Sparkle Furry Dragon
• Size 6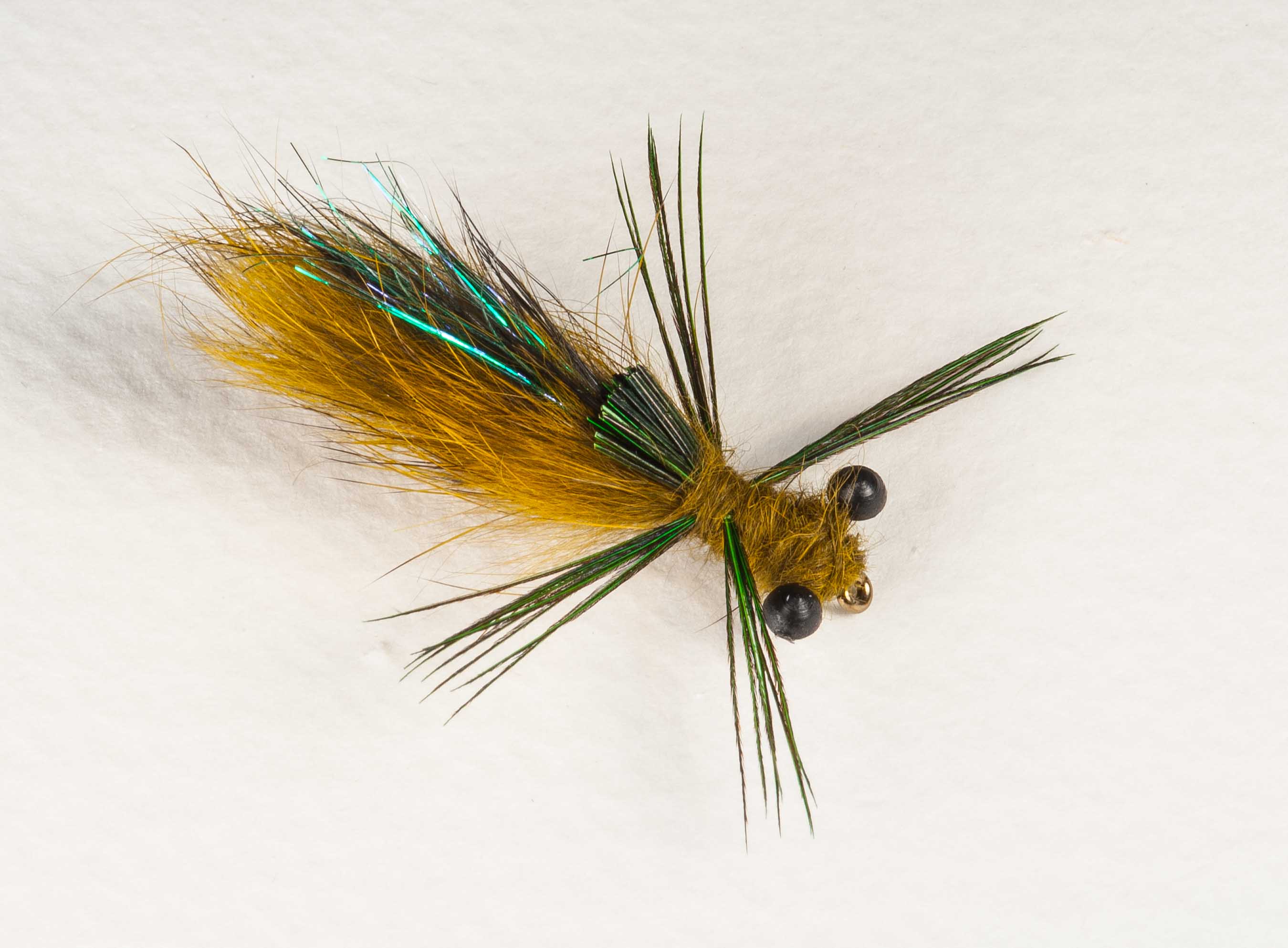 Sparkle Furry Dragon
(photo ©Carol Ann Morris)
5. Scud, Olive
• Size 12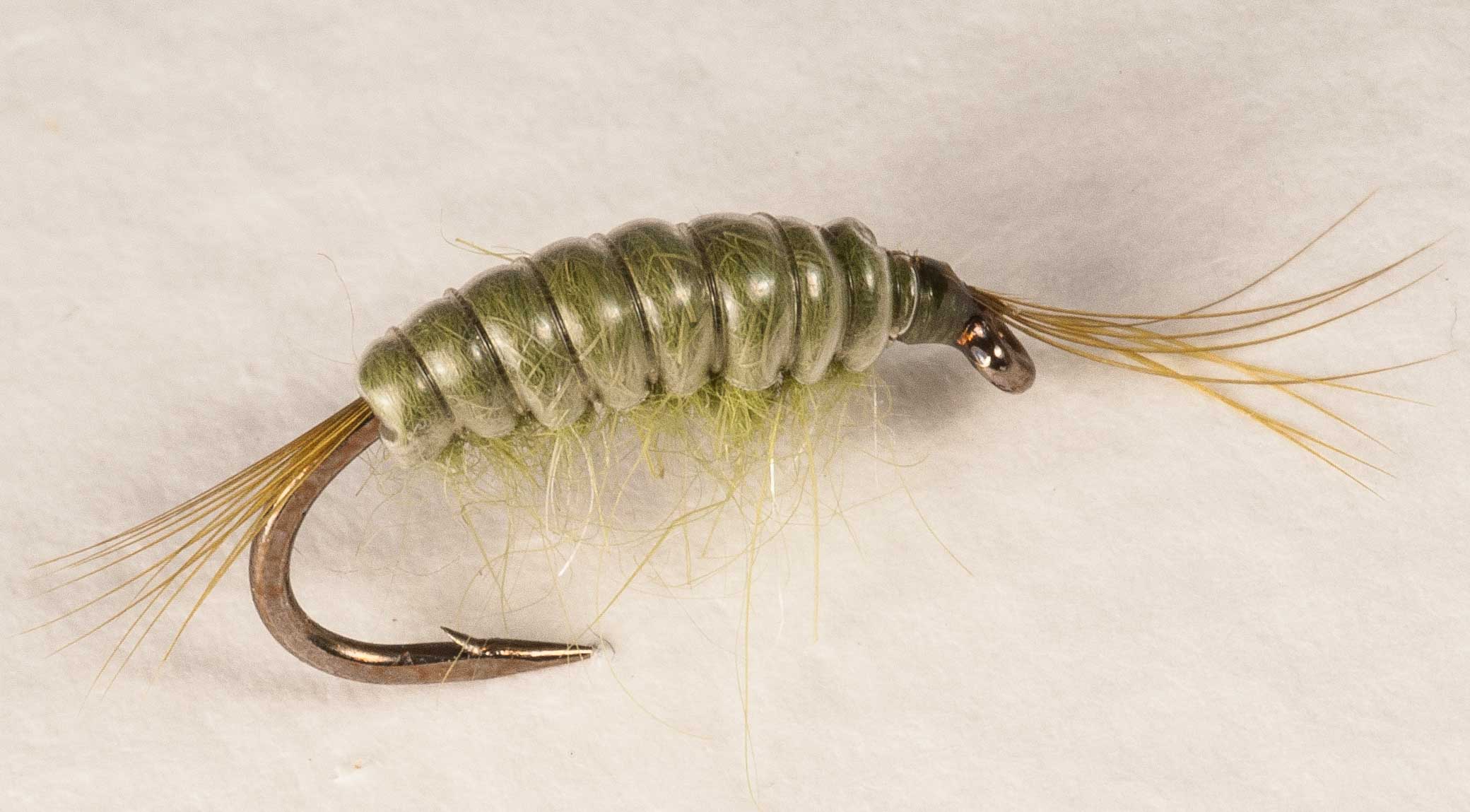 Scud, Olive
(photo ©Carol Ann Morris)
6. Morris Boatman
(also called the Morris Water Boatman)
• Size 14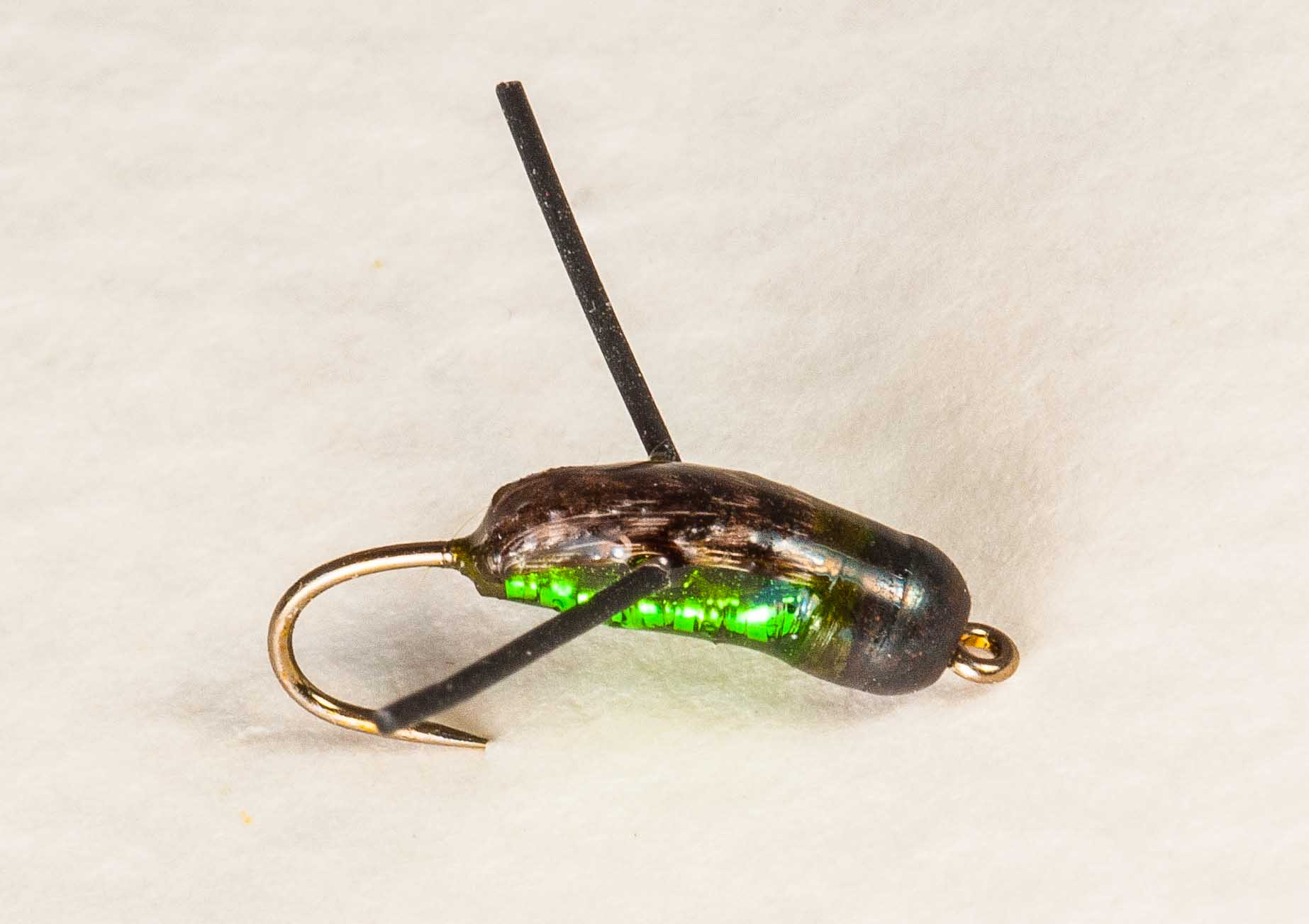 Morris Boatman
(photo ©Carol Ann Morris)
DRY FLIES
7. Morris Emerger, Callibaetis
• Size 14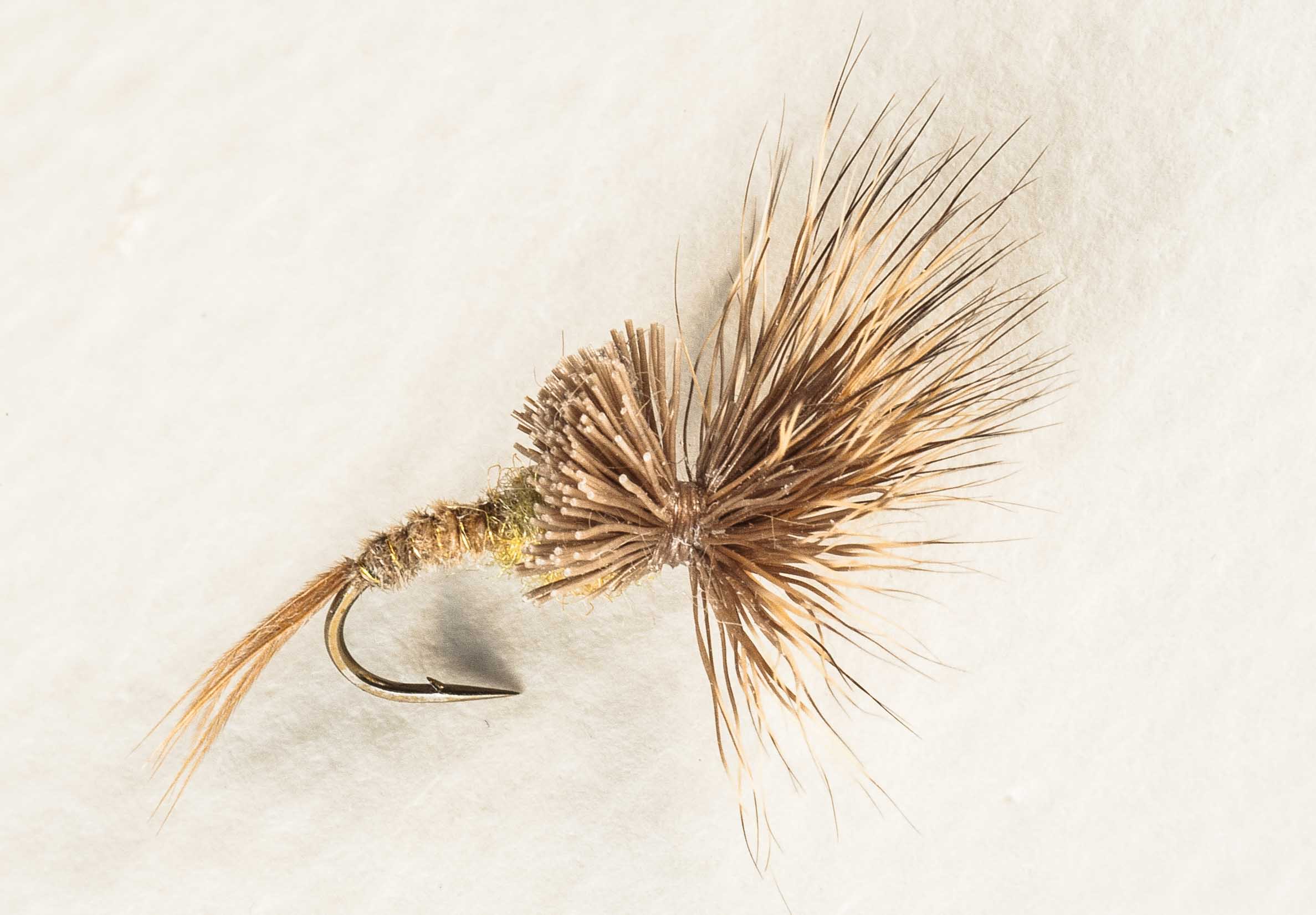 Morris Emerger, Callibaetis
(photo ©Carol Ann Morris)
8. Elk Hair Caddis
• Size 12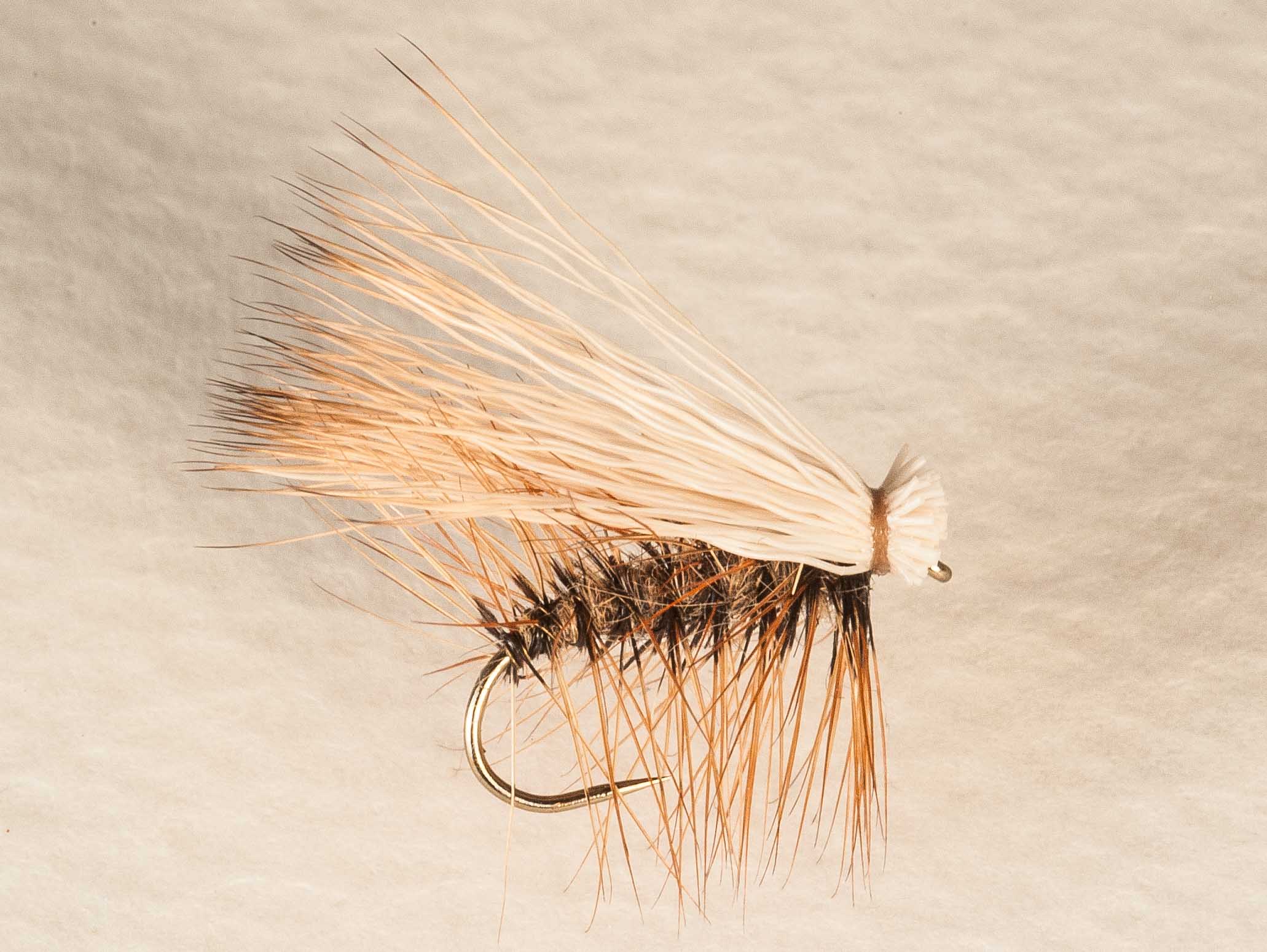 Elk Hair Caddis
(photo ©Carol Ann Morris)
STREAMER
9. Woolly Bugger, Black
• Size 8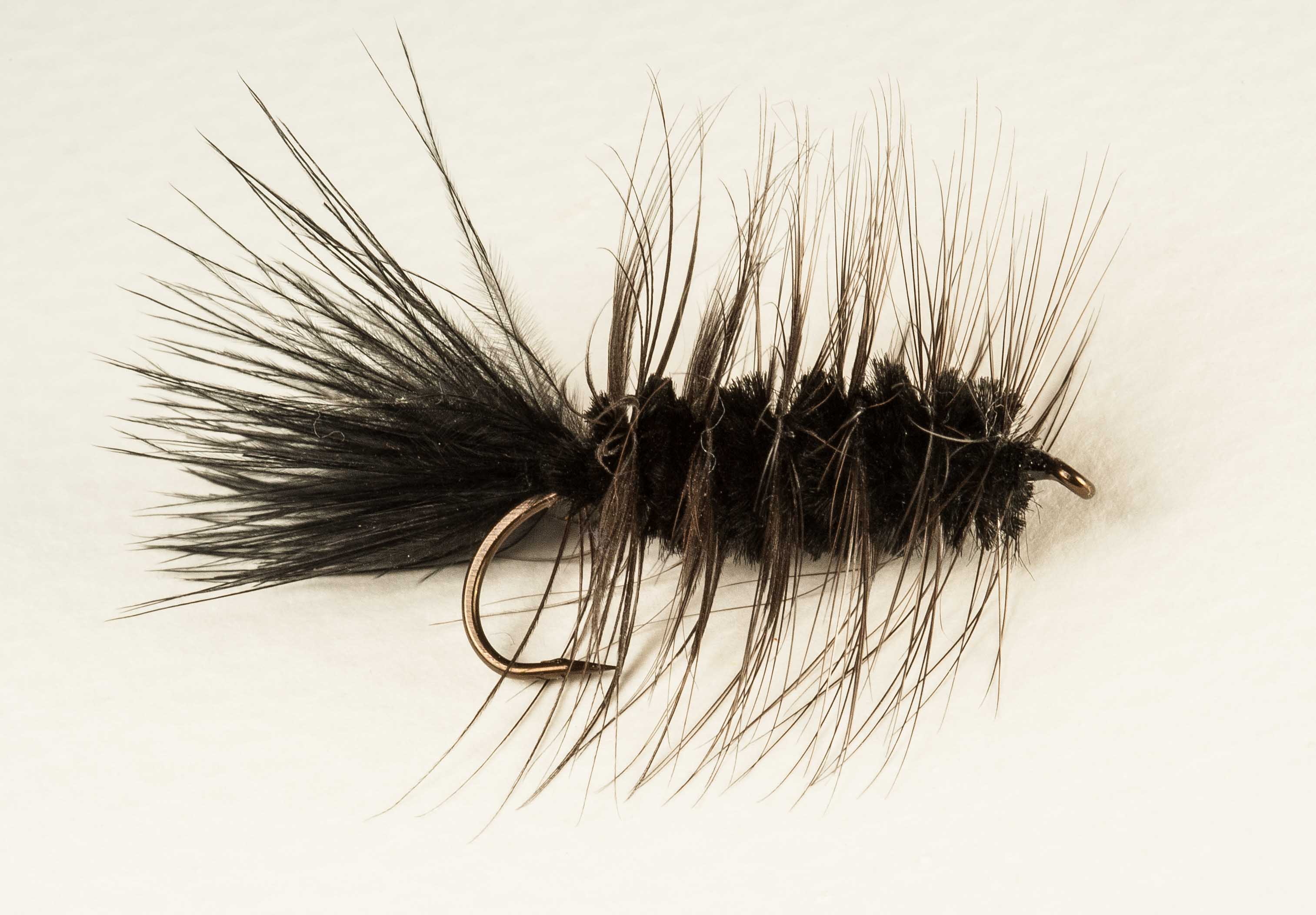 Woolly Bugger, Black
(photo ©Carol Ann Morris)