Tactics for Trout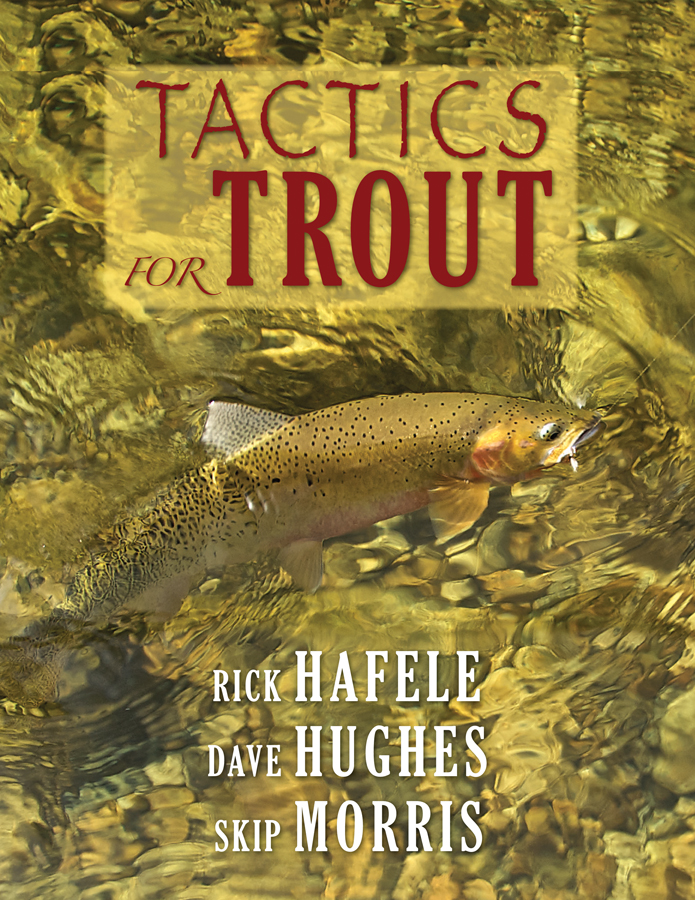 Three Fly Fishing Masters (and Friends) Write About Trout
The authors of Tactics for Trout possess about a combined century of fishing experience and have published over thirty fly-fishing books and thousands of magazine articles in fly-fishing magazines—one is a bonafide entomologist. These guys know fly fishing.
And all three are fanatics for fishing trout rivers.
Trout rivers—the strategies and methods, tackle and flies, the twists and tricks—these are what Tactics for Trout is about.
Check out Video Segments through QR codes in the book:
And many of the chapters include QR codes to take you directly to video segments that support or add to the chapter's ideas.
In-Depth Insights from Experienced Anglers
In Tactics for Trout you'll learn to simplify the daunting process of fishing artificial nymphs in rivers, to think outside of convention and make nymph-fishing effective when conventional approaches fail, and even how to avoid common mistakes so you can keep the strikes coming.
You'll learn a lot more than just how to fish a nymph—there's instruction on fishing wet flies and flymphs, emerger-flies, dry flies, and streamers.
Other chapters cover matching insects with flies, achieving a drag-free float, fishing spring creeks, fishing small streams, fishing dry flies in fast water; the topics just go on and on—and they're all important topics.
Here are some sample pages from the book...
(to enlarge any photo, click on it)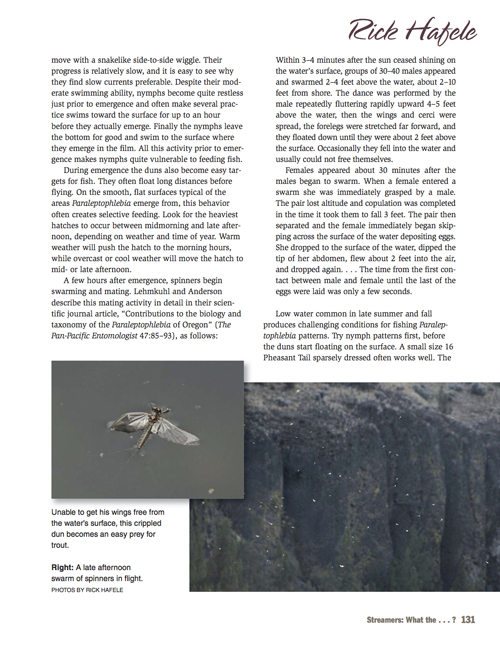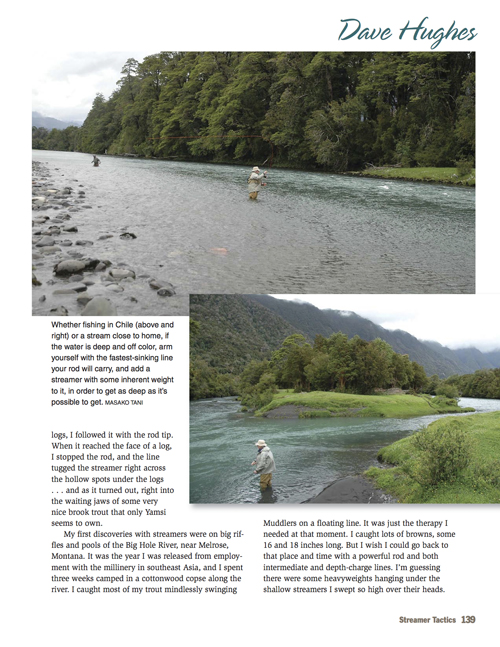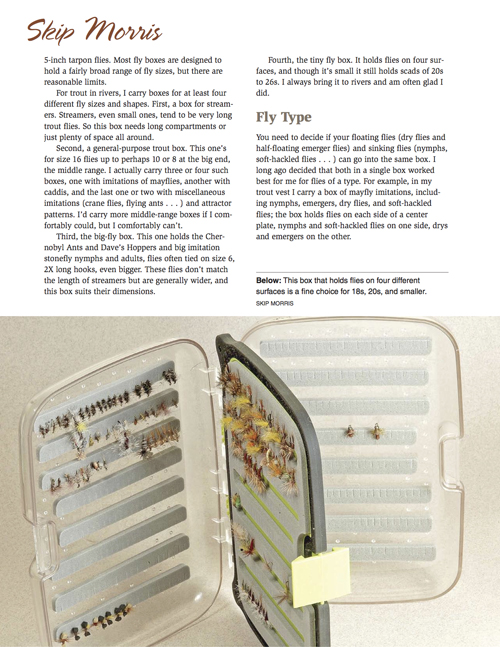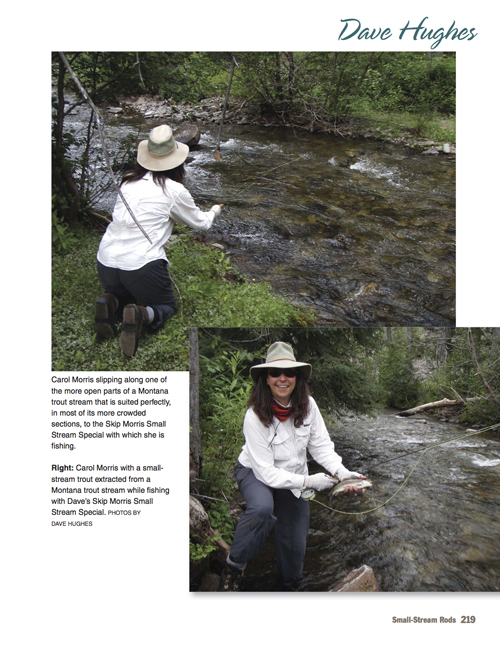 Which Rod, Which Line, Which Fly?
There's even a chapter on fly-rod design and action and other rod characteristics—besides taking you inside the fascinating world of rod-shaft design and construction, this information ultimately helps you select your rods wisely and understand how to work in concert with them. Even how to match those rods with the right fly lines (trickier than it might seem...).
While most of the book is focused on practical instruction and information—the sort that makes you a better fly fisher and catches you more trout—some of it is really for the easy chair, and the imagination. Ideas about fly selection and fly design, fishing situations that intrigued or have gloriously confounded Rick, Dave, or Skip, or
just thoughts that wander down


the many rich and varied paths our wonderful sport presents.
Want to learn techniques and strategies for catching more trout in rivers, streams, and creeks? Or do you just want a good read?
Either way, Tactics for Trout will deliver.
Buy Skip's Books On-Line
Two of the biggest and most trusted fly-fishing mail-order houses in the business are carrying all of Skip's books: Feather-Craft Fly Fishing (in the East: St. Louis, MO), and The Fly Shop (in the West: Redding, CA).
*Note:
It would help us out a lot if you would give this book
an honest review on Amazon
...thank you so much from
both of us!

Skip & Carol
in the West:
BUY NOW: Get Tactics for Trout
from The Fly Shop...
in the East:
BUY NOW: Get Tactics for Trout
from Feather-Craft Fly Fishing...
About the authors:
Dave Hughes, author of Handbook of Hatches, Reading Trout Water, and Trout Flies: The Tier's Reference among more than two dozen other fly-fishing titles, wrote one third of the chapters. Dave had taught clinics and has spoken at fly clubs and events across North America, in South America, and overseas.



Click here to learn more about Dave Hughes...





Rick Hafele, an honest-to-God professional entomologist and author of Nymph Fishing Rivers & Streams, Western Mayfly Hatches (with Dave Hughes) and other titles, wrote one third of the chapters.




Click here to learn more about Rick Hafele...





Skip Morris (his other books are on this web-site if you want to see them) wrote the other third of the chapters.




Click here to learn more about Skip Morris...