The Art of Tying the Dry Fly
The trouble with hackles...
Nearly every fly tier wrestles with dry-fly hackles—and The Art of Tying the Dry Fly gives the subject of hackles a royal treatment.

The nuances of selecting hackles and tying with them are presented with lots of color photos, captions, illustrations, and concise explanation.
Thirty-eight great dry flies, tied in detail, step-by-step...
Also covered are 38 great dry-fly designs, tied step-by-step with captions and color photographs. And at the end of the book is a collection of additional dry flies with a photo and dressing of each, a total of eighty more flies.
Here are some sample pages from the book...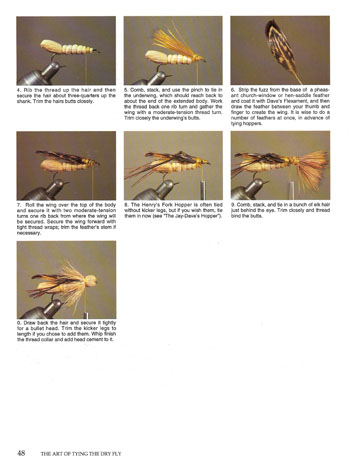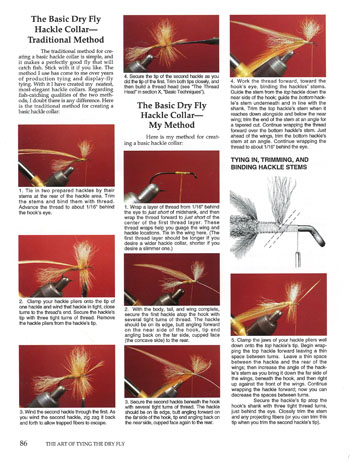 Above: color photographs, captions, and illustrations teach you to tie an excellent collection of dry flies for trout.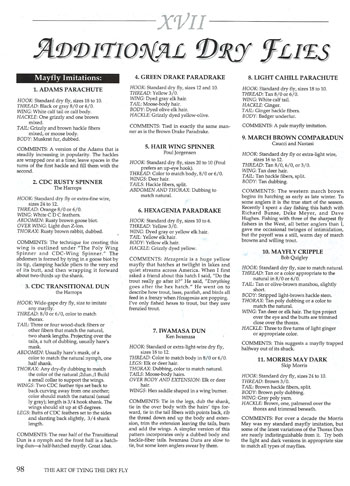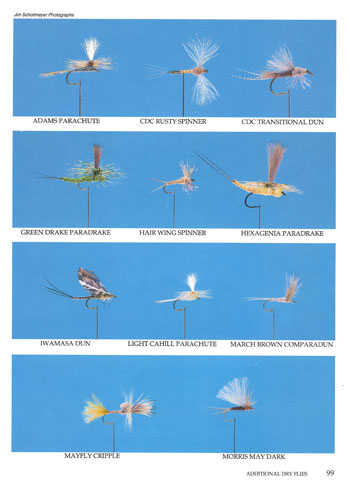 Above: the fly-pattern collection shows the completed flies on one page, and provides the dressings on each facing page.

This book is:


a collection of thirty-eight dry flies tied step-by-step, plus eighty additional patterns



all color, 8 1/2 x 11 inches



112 pages total



priced at $29.95 for softbound, and $39.95 for hardbound



Buy Skip's Books On-Line
BUY NOW: Get The Art of Tying the Dry Fly
from Feather-Craft Fly Fishing...