Upper Columbia River Rainbows:
In Search of the Wild Redband
text by Skip Morris
photos by Carol Ann Morris
The beautiful Upper Columbia River
We'd heard about the Upper Columbia River rainbows—that they were big and loved to show you your backing.

So when guide Justin Hotchkiss of Far North Charters and Art and Nina Grobben of Lazy Daze Retreats invited us up for fishing and a stay at a lovely log cabin, we jumped on the offer.
The great Columbia River around the Canadian/US Border is the biggest trout river I've ever fished, hands down. That seems a predictable declaration when you consider that my world atlas lists the Columbia among the longest rivers on the Earth at 1,214 miles.
Plenty of those miles lie above the Canadian border.
Our guide told me that out our window at our lodge, the river is about a
quarter-mile wide,
and
up to 60 feet deep
nearby.



It's simply a monster.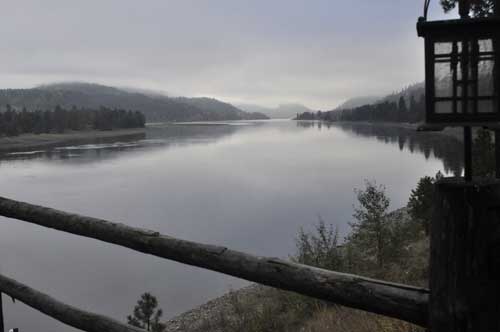 Rainbows, Cutthroat, and...a Brookie?
It's home to some pretty monstrous trout as well.
We caught those Upper Columbia River rainbows up to a
stout twenty-two muscular inches,
silver rockets
sailing up from vast, sweeping currents and then charging off for that distant far bank.
There are much bigger fish, eight, ten, even 13-pounders.

I can hardly imagine...I even caught a 17-inch cutthroat and a 15-inch brook trout.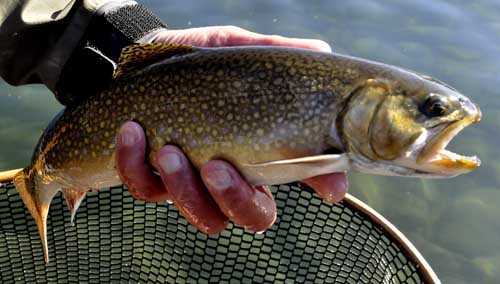 Far North Charters:
A Local Guide Who Knows His River
Our guide was Justin Hotchkiss, the owner of Far North Charters, an amiable and patient pro who knows his water and how to make it give up its beauties. His boat is almost as imposing as its water—20 stable feet of welded aluminum carrying a 225-horse outboard, and a smaller outboard as a back-up.
Justin and his dog, Buck


It raced up and down the river so fast that #24 midges stung our exposed necks.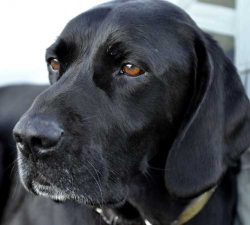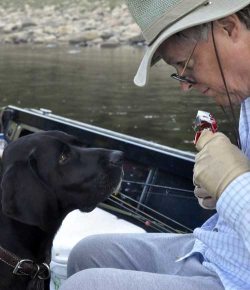 They also stung Buck's nose. Buck is Justin's big black German shorthaired pointer who likes to ride around on the boat all day, especially on the fore deck at full throttle to feel the air rip wildly around his muzzle. That is, until the smarting midges drive him back to lie down under a gunnel.

Buck was fascinated by every fish we hooked or landed, and every morsel we ate.
Lazy Daze Retreats:
A Quiet Resort on the Shores of the Upper Columbia
Carol and I stayed at the main lodge of Art and Nina Grobben's
Lazy Daze Retreats
—a big three-story log cabin on the banks of the river.
It's elegantly rustic, the food there is excellent, and the grounds are a sort of groomed garden and museum—antique cars and bicycles, old street signs, brilliant flowers of many varieties packed together into mosaics.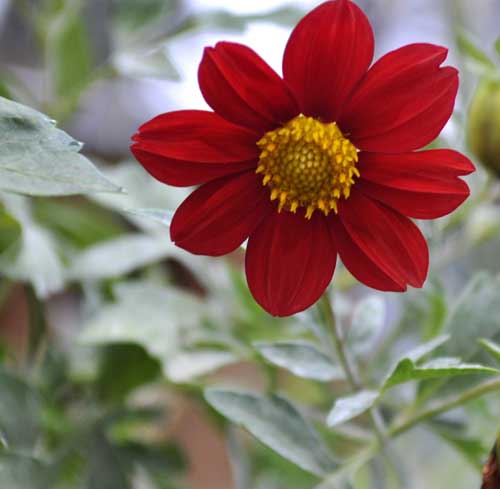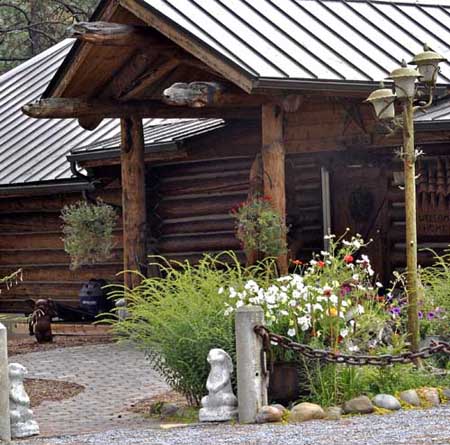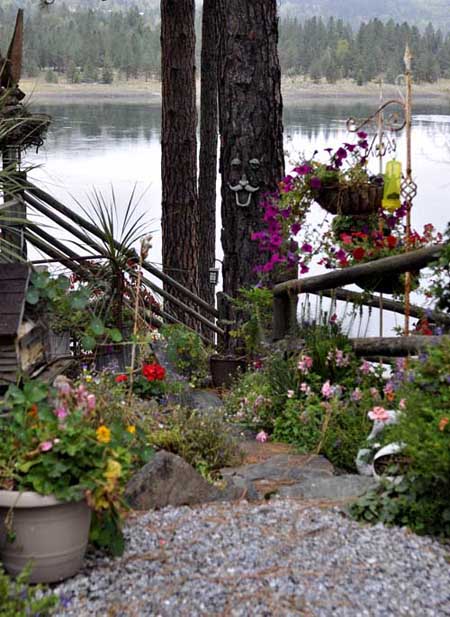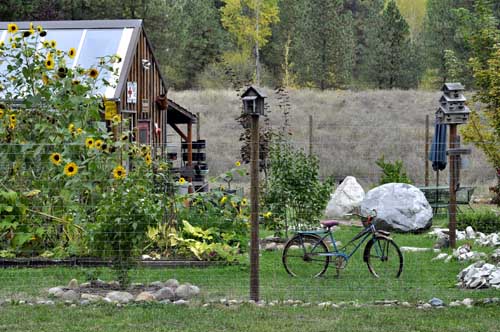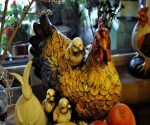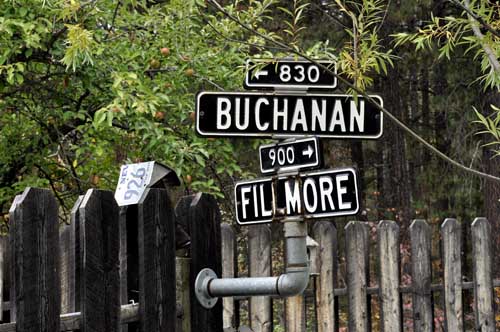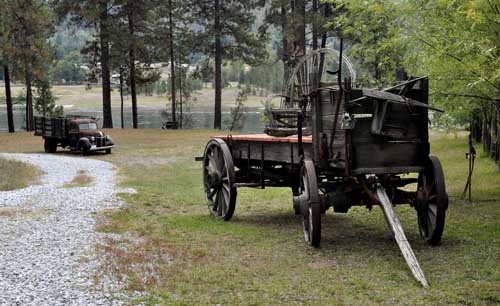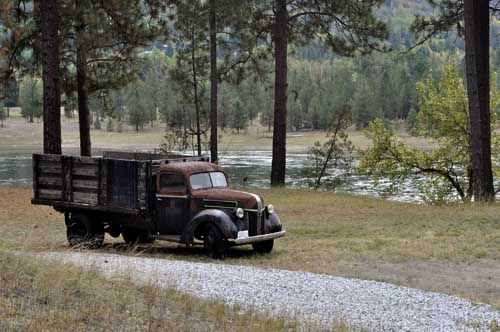 The big log cabin along with another log cabin on the river and three cottages in the nearby town of Northport compose
Lazy Daze Retreats.
We'd leave our tidy room for a big breakfast, and walk down the steps to the dock where Justin waited to show us what the river could offer.
We were impressed with the river, with its fish, and with our guide and accommodations as well.
It was grand trip.
A strong Upper Columbia River rainbow makes its way back home