Skip Morris DVDs:
Clear and Simple Fly Tying and
Fishing Instruction from a Master Angler
Join one of the world's finest fly tiers and fly fishers at his bench
and on the water...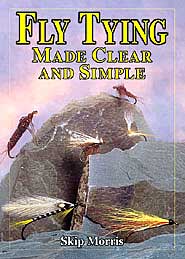 One of the Skip Morris DVDs:
Fly Tying Made Clear and Simple
There's nothing quite like learning the techniques of tying flies and catching fish with a world-class teacher at your side.

When you watch any of the Skip Morris DVDs, you learn virtually one-on-one with a master.
Carefully planned; easy to understand...
Skip's fly-tying and fly-fishing DVDs were each shot and reshot over several sessions. The challenge was to get the camera angle, the lighting, and everything else up to the highest level possible—and Skip and cameraman Brian Rose eventually did exactly that, with every one of their DVDs.
Footage is first-rate, not only in the close-ups but from the wider front shots in which Skip stops to explain a process. The tying of every fly and a clear explanation for every technique was rehearsed and honed.
These are exceptional DVDs that will carry you
to a high level of tying flies and fishing them.

You'll be surprised at the quality of the flies you tie,
and the ease with which you tie them.
Popular fly-tying and fly-fishing DVDs based on Skip's best-selling books...
Some of Skip's DVDs are based on his popular fly-tying books. The DVD titled Fly Tying Made Clear and Simple closely follows the phenomenal best-selling book of the same name (currently in its 23rd printing!).
The DVD The Art of Tying the Bass Fly is a handy companion to what has become the standard bass-fly-tying book (soon to be released in an updated second edition).
Other DVDs teach you to tie nymphs, to tie flies for the magnificent and mysterious sea-run cutthroat trout, and how to fish for largemouth bass and pan fishes.
Buy Skip's DVDs On-Line
Two of the biggest and most trusted fly-fishing mail-order houses in the business are carrying all of Skip's DVDs: Feather-Craft Fly Fishing (in the East: St. Louis, MO), and The Fly Shop (in the West: Redding, CA).
To buy any of the Skip Morris DVDs now, click on one of the link's below:
in the west:
BUY NOW: Go directly to The Fly Shop
to get Skip Morris DVDs...
in the east:
(the link to Feather-Craft Fly Fishing will be posted soon!)
Want to know more before you buy?
Check out each of Skip's DVDs on the page link below...
At the bottom of each DVD page we will post direct links to The Fly Shop and Feather-Craft Fly Fishing, so you can buy DVDs directly from them.

Those links will be posted as soon as they have Skip's DVDs up on their websites.
For information on Skip Morris DVDs, just click on the links below: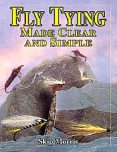 Go to Fly Tying Made Clear and Simple DVD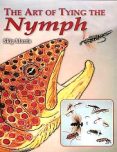 Go to The Art of Tying the Nymph DVD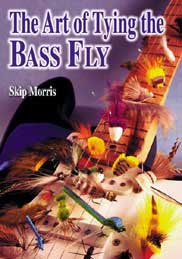 Go to The Art of Tying the Bass Fly DVD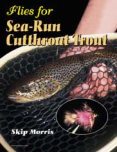 Go to Flies for Sea-Run Cutthroat Trout DVD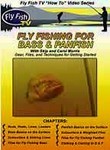 Go to Fly Fishing for Bass and Panfish DVD
Back to Skip Morris Home Page from Skip Morris DVDs